Special Accommodation Services
1) Traditional Greek Breakfast
can be served daily. With a selection of fresh local products such as: eggs, herbal teas, freshly baked bread, honey or homemade marmalade, butter, nuts, fruits, Kefalonian dairy products (yogurt, cheese, milk), vegetables etc. Organic products when possible!
2) Cooking lessons and dinner preparation.
We can arrange a private dinner based on traditional Greek recipes and if you are willing we can prepare it together so you can learn some of the most delicious Greek plates. Of course we will provide the necessary ingredients and the appropriate wine.
3) Arranging for a private chef.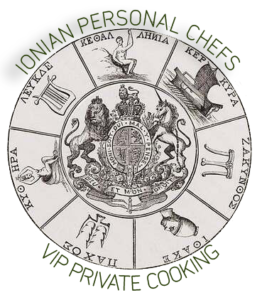 Driftwood Villa is excited to offer its guests a unique culinary experience by partnering with ionianpersonalchefs.com. Guests can now arrange for a private chef and his team to come to the villa and prepare a delicious meal, featuring traditional Kefalonian cuisine or any other preference such as vegan, seafood, or meat dishes. With this exclusive service, guests can enjoy the convenience of having a professional chef prepare a customized meal, right in the comfort of their own villa. This is the perfect opportunity for guests to savor the flavors of Greece and indulge in a one-of-a-kind dining experience.
4) Alternative Treatments.
You can experience private sessions at the villa based on the well-being and health.  A unique combination of relaxing and therapeutic techniques!
Reflexology and relaxing massage.
Reflexology is an ancient therapy which is offering deep relaxation and stimulation of the immune system.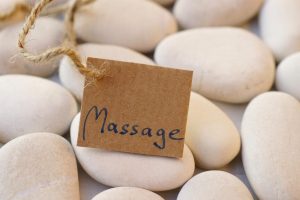 The treatment is a special massage of the pressure points that we find on the face, hands and feet. It is holistic, which means that we treat the body as a "whole" giving special attention each time to individual problems that we may have.
Deep Relaxation:  A special feet, back, arms and legs treatment, combined with the use of essential oils, offers deep relaxation of body and mind.  It helps considerably to problems of insomnia, stress, anxiety and fatigue.
Back and muscles pain:  Reflexology helps to alleviate the pains of the body, due to injury, cervical syndrome, musculoskeletal problems, arthritis, lumbago, etc.  A treatment on the feet with the use of the appropriate essential oils.
Stomach and Intestinal disorders:  A specific treatment on the feet, for constipation, irritable bowel syndrome, stomach pains and indigestion etc, with the use of essential oils.
Pregnancy treatment:  Reflexology can help considerably during the period of the pregnancy. It helps with back pains, constipation, stress and anxiety, bloated feet, indigestion etc.  It is a safe and natural treatment that provides comfort during the pregnancy.
Each treatment lasts for 60min
The theory is that stress disrupts the inherent electromagnetic frequencies at which the body's cells, organs, etc. resonate and that by returning these frequencies to their natural state, the stress and any subsequent illness that occurred because of the disruption can be corrected. Studies have shown that people, who are over-stressed produce different patterns of brain waves than do people who are not over-stressed, and that reversal of that stress, in particular through techniques such as biofeedback training that employ the individual in controlling their return to stress-free living, can result in the abnormal patterns becoming normal.
Energy Flow and Relaxation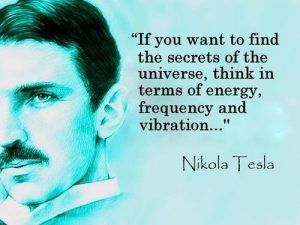 Aura cleansing and Chakras opening
Release of Emotional Trauma and Reduce of Negative Feelings
General Stress Reduction and Relaxation
Duration: About 70'
For couples
This treatment is for two people and it helps the bonding between them. It promotes better understanding, can stimulate memories and even produce emotional catharsis. It helps them forgive, forget and refresh their relationship.
Biorhythm compatibility
Improvement of Bonding and Understanding between 2 people
Duration: About 45'

5) Tours
We recommend/arrange:
Wine tours so you can taste the unique Robola wine and all the local wines.
Daily excursions so you can learn all the hidden beauties of the island.
Outdoor extreme activities for more adventurous holidays.
Private yacht cruises so you can dive at the hidden beaches of the island.